Features

5 to 20 persons.

MS Painted, MS Powder Coated, Hairline Brush finished Stainless Steel cabin walls.

Manual Telescopic Doors and Swing doors with glass vision window.

Advantages
Features

6 to 20 persons.

Speed from 0.7 m/s to 1.5 m/s.

MS Painted, MS Powder Coated, Hairline Brush finished Stainless Steel cabin walls.

Provision for Glass Doors.

Choice of Center opening doors or Telescopic doors.

Advantages

No need for lift operator.

Designed door panels to match decor of the building.
Features

8 to 20 persons for three sided glass capsule.

13 to 20 persons for five sided glass capsule.

Choice of Octagonal shaped capsule.

Marble floors, Bell shaped roofs and cabin exteriors.

Choice of Glass doors
Features

13 persons to 40 persons.

Minimum size 3' X 7' (900mm X 2400mm)

Accommodate strechers.

Cabin walls can be washed or fumigated.
Features

250 Kgs to 10 Tons.

Minimum size 3' X 2'

Maximum Size 12' X 20'

Standard cabin height of 6'71/2".

2 side open cabin (can be opened on the opposite side.

Drum wound machine based OR Traction machine based
DOWNLOAD OUR PRODUCT CATALOGUE
Available with standard and optional features to customized requirements.
Optional accessories like telescopic glass, security access with swipe card and allied services, etc.
GLASS DOORS
SMALL VISION DOORS

Glass door with small vision opening of 140mm X 390mm. This helps in viewing the position of the lift and the passenger comes to know about the arrival of the lift.

BIG VISION DOORS

Glass door with Big vision with a standard size of 330mm X 1780mm. This is one of the beautiful design that boasts of high quality, superior design and style.

FRAMELESS DOORS

Frameless design without any border. It is made of Crystal clear Glass with high quality, edge polishing that gives free flowing view.

FRAMELESS WITH SS STUDS

A very unique design, as it does not have any Metal element visible. Only 4 SS studs are visible that are holding the hanger arrangement of the door.
FLOORINGS - Vinyl, Ceramics & Marble
CABIN FINISH - Primed Zincromite & Power Coated
PANELS AND INDICATORS - 12V DC / AC, 24V DC / AC
Face Plate : Hairline #4 finish S.S., Mirror finish #8 S.S., Satin finish S.S., Gold mirror & Matt finish S.S., Rose finish S.S. & Balck S.S.
Various Push Buttons : HRL-1 to HRL-24
Position Indicator : 7 segments & arrows, Scrolling dot matrix display
e-Motive display from T.L. Jones : Monochrome LCD, Minichrome colour LCD, Full Colour LCD, & Scrolling intelligent dot matrix
Hinged face plate can be from left / right
| | |
| --- | --- |
| CAR OPERATING FULL PANELS | CAR OPERATING HALF PANELS |
CHILD PROOF PANEL
Can be installed at a reasonable height away from the reach of kids.
| | |
| --- | --- |
| LANDING PANELS - 7 SEGMENT | LANDING PANELS - DOT MATRIX |
POSITION INDICATORS
PUSH BUTTONS - 12V DC / AC, 24V DC / AC
DOWNLOAD OUR PRODUCT CATALOGUE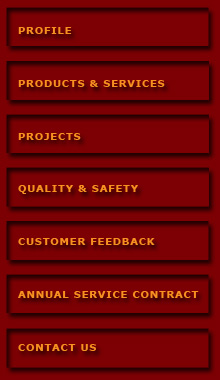 MACHINE ROOM LESS
ELEVATORS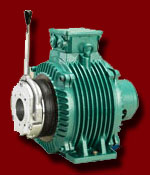 Permanent Magnet Gearless Machines give you
30% real saving in energy consumption; saving in space; saving in routine maintenance
Rated Load : 5 to 20 passengers
Rated Speed : 0.5m/s to 1.5 m/s